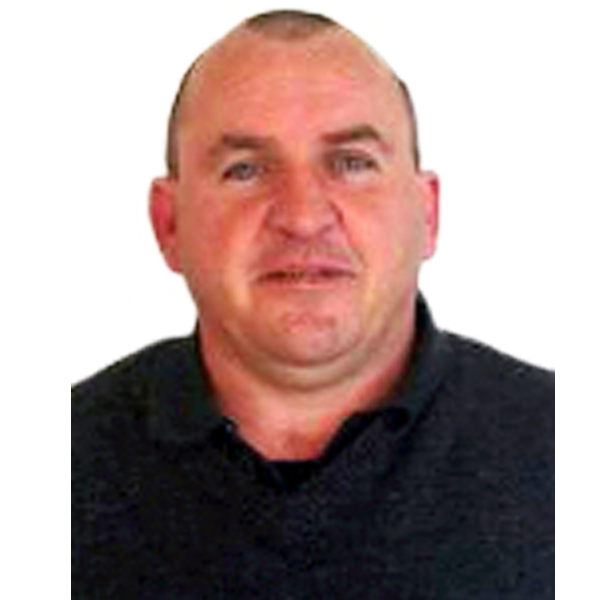 Blair O'Donnell
Consultant
Blair grew up in Invercargill and while at high school he relief milked and worked on a local large scale primrose operation. Blair has always believed in giving 100 percent into everything he starts.
Phone: 021 502 480
Email: blair@agstaff.co.nz
Blair has also worked for an environmental horticulture operation as production manager. This position involved lab testing and attention to detail with the management of 17 staff. From this, Blair had the opportunity to own his own landscaping business working with construction companies; landscaping new properties.
After selling this business, Blair went tractor and bobcat driving in Australia. When he returned to New Zealand, he worked as a contract tractor driver before deciding to enter the dairy industry full time. Starting as a farm worker, Blair worked his way through the ranks to manager on a large scale operation before working up to share milking.
Blair worked for Canstaff as factory manager before moving into recruitment, with his wide range of farming operation knowledge, together with horticulture and warehousing experience, Agstaff believe Blair is the right person to introduce the right employees to Agstaff's clients.
In his spare time Blair plays cricket and enjoys golf when he gets a chance. When possible he enjoys escaping from everything to go fishing.
---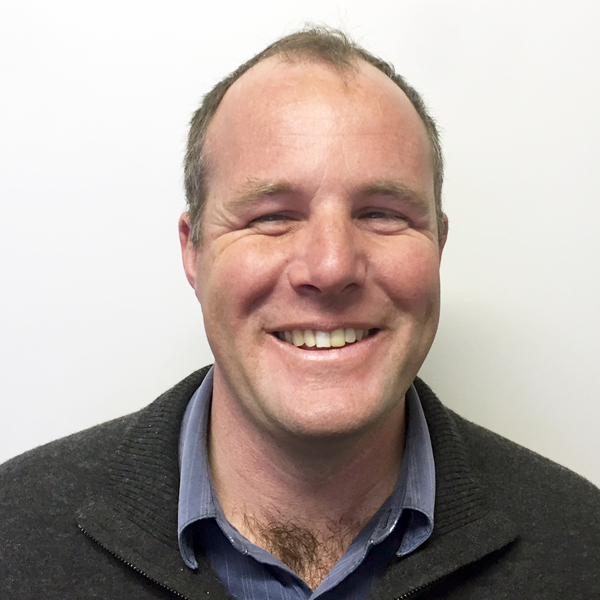 Andrew McDonald
Consultant
Andrew was brought up on a family farm in Geraldine and still plays an active role in personal and community farming activities. He has always been passionate about agriculture and possesses an intimate knowledge of farming and the local area.
Phone: 021 502 484
Email: andrew@agstaff.co.nz
Andrew's intimate knowledge of the industry and his passion for placing the right people in the right job has built him a stellar reputation in the agricultural industry.
Andrew's area of specialty is related to the seasonal, contract and temporary placement side of the business. He enjoys dealing with people, and his ability to analyse diverse character traits while identifying strengths and weaknesses in potential applicants is an asset to Agstaff.
Andrew has always been interested in heavy machinery and in his spare time likes to devote quality time to his machines. He currently owns a number of ploughs and a 2 Ton digger which he hires out.
The knowledge he has accumulated over the years makes him well qualified in assisting clients with their staffing requirements throughout the agriculture sector, meaning you will be provided with the best people to get the job done.
---
Neil McArthur
Consultant
Neil grew up in Invercargill and has lived in Canterbury for almost 20 years with strong links to the rural, industrial and service sectors. He has wide experience in operations and marketing system development and support.
Phone: 021 502 797
Email: neil@agstaff.co.nz
Neil learnt to drive as a 7 year year old, helping to feed out in mid-winter when he could barely reach the pedals on the Holden ute. He was driving a tractor on an apricot orchard in central otago as a 14 year old. As a student he worked summers in industrial settings at fertiliser plants and the aluminium smelter. His strong links to rural, industrial, and service sectors are just a few of the reasons that Agstaff Ashburton recently snapped him up to be part of the team.
Neil has experience in, and extensive knowledge of marketing system development, operations and support roles. All his previous roles have involved recruitment, HR and related tasks. Neil always asks the questions that lead to effective solutions for his clients, every time.
Neil was a representative cricketer for almost a decade, played squash competitively, and is a keen but average golfer. He enjoys a warm family life, the last 4 years living in Methven with his wife Katrina and with grown children in Highbank, Melbourne and Hobart.
Knowing that effort is fundamental to success, always expect him to go the extra mile to meet your needs.